Alessio D'Angelo
---
"Europe is a garden… Most of the rest of the world is a jungle. The jungle could invade the garden." Josep Borrell, EU Foreign Policy Chief, October 2022
Since the fall of the Berlin wall three decades ago, European countries have built nearly 2,000 kilometres of border walls and fences around themselves. Still, the arrivals of migrants by sea continue to represent one of the most visible and controversial elements of the European migration regime – probably because – as many European politicians have repeatedly observed "we cannot build walls in the sea".
The defence of the 'European garden' has led not just to the erection of physical barriers around its frontiers, but also to the externalisation of borders – most notably in Libya and Turkey – and to an increasingly hostile environment for people living in Europe: targeting migrants, but affecting many more. Behind the surface of political propaganda, this ever-tighter 'Fortress Europe' – a term which is regaining popularity – reflects very specific socio-economic models, whereby the stratification of migrants' rights is the pillar of wider inequalities between and within states.

Europe as a walled garden
Borrell's 'garden vs jungle' analogy has been at the centre of a major controversy, with critics arguing his talk at the inauguration of the new European Diplomatic Academy in Bruges (available here) smacked of xenophobia and neo-colonialism. The international backlash forced him to write a blog to clarify his position and strongly – though superficially – distance himself from any form of racism and Euro-centrism. Still, Borrell's speech – and the concepts and images at its centre – got so much social media traction precisely because they perfectly encapsulate the European approach to international relations and migration policies, past and present. For this reason, it is worth unpacking these a bit more.
The metaphor is not new, going all the way back to the Medieval concept of 'hortus conclusus', the walled garden symbolising an ideal of perfection, and the need to keep it impenetrable to the outside word to preserve its purity. In fact, the EU head of diplomacy acknowledged – seemingly with some regret – that "walls will never be high enough in order to protect the garden"; and that is why "gardeners have to go to the jungle". In Borrell's view, a plea for more diplomatic engagement; for his critics, a dog whistle call for a new postcolonial effort. In Europe "everything works", claims Borrell, "It is the best combination of political freedom, economic prosperity and social cohesion that humankind has been able to build – the three things together". It is to defend these three principles that the European garden is worth defending. How ironic, then, that each of these finds its mirror image reflected in the policy regime erected as a defence wall: freedom vs tight borders and hostility, cohesion vs civic stratification, prosperity vs sheer economic inequality.
Bordering freedom
For a long time, the European project has been founded on the idea that tightly closed external borders are necessary to ensure freedom and prosperity within the Union, and are indeed the prerequisite for one of the boldest European achievements: freedom of movement between member countries. Allegedly, we need to build walls around Europe to remove the walls within it. Since the so-called Mediterranean 'Refugee Crisis' of 2015, this approach has seen an acceleration, with the defence against irregular migration becoming the priority of the EU agenda on migration.
Frontex (the European Border and Coast Guard Agency) has seen an exponential growth in size and resources, with its dubious human rights record receiving increasing criticism from international NGOs and the same European Parliament, culminating with the resignation of its Director Fabrice Leggeri in 2022. At the same time, however, we have also witnessed an increase of border tensions between European states, including ever more frequent suspensions of the Schengen area; not to mention the diplomatic strain between France and Britain along the Channel, both before and after Brexit. In other words, the fortress is creeping into the garden, supported by an ever-growing sense of crisis.
As I have argued previously (D'Angelo 2019), if there is a migration crisis this is not in the numbers: it is a manufactured crisis of migration policies and humanitarian values, serving some very specific political and economic objectives. In my own research I have been focusing on two national case studies which are seemingly very different, but which allow us to identify some important elements of convergence: Italy and the United Kingdom.
Italy: the 'illegality factory'
Italy continues to be the main European country for the number of sea arrivals. After the peak of the 2014-2017 period (with between 100,000 and 180,0000 arrivals each year), the official statistics have registered an average of 34,000 yearly arrivals till 2021, to then see a significant increase in 2022 (105,131). The considerable number of people entering 'illegally' is due to the lack of legal pathways for asylum seekers and economic migrants from the global South; something which has got very little to do with Italy's reception capacity – and indeed its economic and demographic needs.
Nonetheless, media and political discourses have been characterised by xenophobic hysteria, with growing hostility towards NGOs undertaking search-and-rescue operations in the Central Mediterranean and a de-funding of the national refugee reception system since 2018. Strong anti-migration stances have been the defining trait of the main political parties now in government: president Meloni's 'Brothers of Italy' and Matteo Salvini's League. The dramatic shipwreck of February 26th, off the village of Cutro (in the Calabria region) has marked a new low point, with the Italian authorities under criticism over delayed responses and poor international coordination on search-and-rescue, alongside an ever more tone-deaf communication strategy.
Beyond the anti-immigration rhetoric, however, the outcome of the past few years has not been a reduction in the number of arrivals, but an increased civic stratification of migrants' rights (Morris 2002). Through tortuous and highly risky journeys, people continue to reach the Italian shores, but are then kept stranded in a legal limbo for a long time, often deprived of rights, including the right to work, the right to access welfare, the right to be visible. This pushes many towards a life 'off the radar' and towards illegal employment.
It is a well-documented fact, for example, that a considerable part of the Italian agricultural sector is able to function only thanks to the migrant workers employed in exploitative, largely illegal conditions. It is a system that – whether by accident or by design – creates a direct connection between the so-called migration crisis and the specific socio-economic characteristics of the areas of arrival: something which previously I labelled 'the illegality factory' (D'Angelo 2019).
At the same time, Italy has seen the increasing implementation of administrative barriers to access public services, even for those who are present in the country in full accordance with national legislation. Specifically, this has taken the shape of a systematic (mis)use of the status of 'resident', which local authorities often deny to asylum seekers as well as migrants and other minority and marginalised people they deemed undesirable. As discussed elsewhere (D'Angelo and Gargiulo 2021), a mix of discretionality, muddled regulations and the nurturing of systemic hostility has produced civic stratification and 'residential bordering' for increasingly large populations.
British hostility and a very European Brexit
Brexit is widely understood as a major rupture within the European system: strongly linked to a rejection of the EU migration regime, and triggered by growing hostility towards large-scale immigration following the EU enlargement of 2004 and, later, the moral panic regarding the 'refugee crisis' (who can forget UKIP 'Breaking Point' posters?). See also Gawlewicz et al in this special issue. Such animosity was not framed simply in terms of xenophobia but, rather, as welfare chauvinism: the long-standing belief that welfare benefits should be restricted to citizens – and that some people are more deserving than others (D'Angelo, forthcoming).
Targets may change; over the years Black people, Muslims, refugees, Eastern Europeans have all been at the receiving end of this, with varying degrees of intensity and media fixation (see also Ryan et al, in this special issue). Following Brexit – with concerns about EU migration largely exhausted – discourses of hostility almost naturally shifted towards migrants crossing the English Channel. The crisis discourse deployed by the Government and right-wing media since late 2018, even when the numbers of yearly arrivals were barely in the thousands, was strikingly similar to what we have witnessed across the Mediterranean for nearly a decade. This includes the declared attempts to externalise borders, in this case with the controversial Rwanda Plan: unworkable, but nonetheless integral to the narrative (see Blitz in this special issue).
Beyond any shift of target, however, the wider objective remains the same: reinforcing the stratification of access to welfare and public services in terms of migration origin, race, gender and class (see Erel et al, in this special issue). This is implemented not so much through external borders controls, but through processes of internal bordering involving all aspects of everyday life and mobilising all sorts of public and private actors, including employers, landlords, banks and the National Health Service (Yuval-Davies et al, 2018).
In turn, welfare chauvinism represents one of the key corollaries of 'austerity', the guiding political principle of UK politics for over a decade. The idea that public expenditure should be systematically cut and public services rolled back has its roots in Thatcherism, but has characterized a long era of social policy throughout Europe. In fact, despite the myth of the UK as a reluctant member of the EU, constantly trying to push back and diverge from trends of Europeanisation, another reading is possible.
The history of the past four decades has been marked by major British influences on the European regime. Ideas of 'Third Way' welfare models, the vision of a geographically differentiated 'knowledge economy' – with the stratification of the European and global space – and the diffusion of practices of 'internal bordering', all originated – or first reached the mainstream – in Britain, to then become highly influential in policy discourses and processes across the whole of Europe (D'Angelo, forthcoming). One could go as far as seeing the UK as a trend setter in European policy, and specifically in the redefinition of the migration-welfare nexus – with Brexit the paradoxical results of taking some of these ideas to their extreme consequences.
Needless to say, the UK is also the place where the very term 'hostile environment' was coined, and the country in which – because of the Windrush scandal (see Reynolds et al, this special issue) – we have seen more clearly the pernicious effects of chauvinism not just on migrants, but also on people born in the country, or arrived at a very early age in full accordance with the law. To borrow another expression from Borrell, borders and hostility have a "strong growth capacity" (though he used this phrase with regard to "the jungle"). Even when originally deployed to target migrants, they end up infesting every aspect of society and have the potential to affect everyone. In this respect, for example, the recent results of the Civicus Monitor annual global index of civic freedom should come as no surprise. The UK has been downgraded as a result of the country's "increasingly authoritarian" approach on public protests and the creation of a "hostile environment", not specifically against migrants, but towards campaigners and civil society organisations at large.
What is the fortress for?
Looking at Italy and the UK it is possible to identify some wider elements of European convergence. Here, like elsewhere, hostility towards migrants is promoted in terms of race, social stability and sovereignty, and it is maintained by finding (or manufacturing) recurrent 'crises' – with sea-crossings as a key focus over the last decade. This generates political support which is then used to increase stratification, welfare restrictions and labour precarity.
As I have discussed elsewhere (D'Angelo and Gargiulo, 2021), civic stratification, underpinned by ideas of 'deservedness' and a rejection of universalism, pushes the minimum common denominator to the bottom, producing restrictive effects not just for migrants, but for everyone, with exclusionary redefinitions of denizenship and citizenship. Whilst the basic requirement to pursue this is the conditional regulation of rights for those who live within a country, ever-tighter external borders – and, even more so, the rhetoric of 'Fortress Europe' – are not just instrumental to this model, but part of its ideological and symbolic foundation.
If Europe is – or could aspire to be – a garden, it is not so much the outside world – 'the jungle' – that threatens it, but the 'fortress': those ideas of internal and external bordering which erode freedom, cohesion and indeed prosperity at local, national and global level. It is a fortress of which Britain has been and continues to be one of the key architects (though by all means not the only one). Not even Brexit has been able to challenge this continental convergence yet. To rethink the European space, more than 'gardeners', we need wall-breakers.
---
References
D'Angelo, A. (forthcoming), 'The road to Brexit: intra-European migration and welfare chauvinism in the United Kingdom', in Finotelli and Ponzo (Eds.). Contesting the North-South Divide: from model convergence to blurring boundaries in migration regimes. Springer
D'Angelo, A., Gargiulo, E., (2021) 'Residential Bordering: The (Mis)use of Residence Status to Control Migrants' Welfare Rights in Italy and the UK', in Autonomie locali e servizi sociali, Quadrimestrale di studi e ricerche sul welfare, 2/2021, pp. 371-39. https://doi.org/10.1447/101460
D'Angelo, A. (2019) Italy: the 'illegality factory'? Theory and practice of refugees' reception in Sicily, Journal of Ethnic and Migration Studies, 45:12, 2213-2226. https://doi.org/10.1080/1369183x.2018.1468361
Morris L., (2002), Managing Migration: Civic Stratification and Migrants' Rights, Routledge, London.
Yuval-Davis, N., Wemyss, G., & Cassidy, K. (2018), 'Everyday Bordering, Belonging and the Reorientation of British Immigration Legislation', Sociology, 52(2), p. 228–244. https://doi.org/10.1177/0038038517702599
---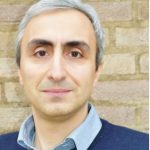 Alessio D'Angelo is Associate Professor at the University of Nottingham. He has extensive experience in conducting research on migration, ethnicity, social inequalities and access to public services, with a particular focus on the role of community organisations. Most recently he has been working on EU and UK funded projects on Refugee reception, intra-European migration, the changing shape of diverse neighbourhoods, and the experiences of recently arrived young migrants in Europe. His work employs quantitative, qualitative and mixed methods, including innovative approaches to data mapping and Social Network Analysis. At the University of Nottingham, he is a member of the IcPSP (International Centre for Public and Social Policy) and the ICEMiC (Identities, Citizenship, Equalities and Migration Centre). He is also an associate member of the Global Diversities and Inequalities Research Centre (London) and a member of the scientific committee of the 'Dossier Statistico Immigrazione – IDOS' (Italy). He is editor in chief of the Journal, Social Policy and Society.
---
Header Image Credit: Wikimedia
---
TO CITE THIS ARTICLE:
D'Angelo, Alessio 2023. 'The fortress and the garden: borders and civic stratification in Europe and Britain' Discover Society: New Series 3 (2):