Brad K. Blitz
---
On 13 April 2022 the UK Government agreed a Migration and Economic Development Partnership with the Government of Rwanda. This included a Memorandum of Understanding (MoU) for an asylum partnership arrangement. The central aim of the MoU is to provide a mechanism for removing asylum-seekers from the United Kingdom to Rwanda where they will be permitted to apply for asylum in Rwanda, and not the UK.
This experiment in offshore asylum management has antecedents, to varying degrees, in other settings, including in Australia, Israel, and the USA. Overwhelmingly, these experiments have met with failure. In spite of this evidence, the UK aims to contract out the task of asylum to developing states, including Rwanda, as heralded by the March 2023 Illegal Migration Bill. This article seeks to examine the development of current UK policy against this backdrop.
Experiments in Offshore Asylum Management
The introduction of restrictive immigration partnership agreements is not new. The EU-Turkey 'deal' of 2016 precipitated the creation of asylum processing centres or hot spots, some of which became long-term detention centres. The island of Lesbos, in particular, housed thousands of asylum-seekers who lingered in sub-standard conditions where they routinely saw their rights abused. More relevant to the Rwanda model, however, is the creation of asymmetric, development partnerships, most notably in Australia, where the phrase 'stop the boats' was coined.
Australia famously introduced the Pacific model whereby boat migrants would be detained on Manus Island in Papua New Guinea and Nauru for processing. While many arrivals were from refugee-producing states including Afghanistan, Iran and Myanmar, Australia contracted out any responsibility for them, and militated to prevent them from entering Australia. The Pacific experiment also had devastating consequences for the wellbeing of the detained asylum-seekers and their families.
In Nauru, Médecins Sans Frontières (MSF) recorded mental health suffering among the worst it had ever seen and reported that children as young as nine were found to have suicidal thoughts, committed acts of self-harm or attempted suicide. Following reports from whistle-blowers, the centre on Manus Island was closed, and residents left in precarious conditions in Papua New Guinea. The model, though discredited, has left 6 refugees and asylum seekers on Nauru, and 92 held in Papua New Guinea – mostly in Port Moresby.
In the USA, immigration policy under former President Trump was characterised by a series of policies inspired by the Australian model, but with some notable differences. Much has been written on the Remain in Mexico program, where asylum-seekers would stay in Mexico while their claims were heard by US courts. More relevant, however, were the bi-lateral security programmes that emphasised containment.
Using the threat of heavy tariffs on exports and remittance fees which would disadvantage hundreds of thousands of Guatemalans, the US government strong-armed the Guatemalan government to enforce US immigration and asylum policies by means of a new international agreement. The US government unilaterally designated Guatemala a 'safe third country' in July 2019 and pressed it to process asylum applications for nationals from Honduras and El Salvador. Under this agreement, nationals of those two countries must apply for — and be denied — asylum in Guatemala before they can apply for asylum in the USA. In a similar vein, Guatemalans need to apply for and be denied asylum in Mexico before they can apply for asylum in the USA.
The rhetoric behind the US and Australian policies is remarkably similar to that used by the UK government now. The former US president suggested that this policy signalled a way to 'put the coyotes and the smugglers out of business' and to 'provide safety for legitimate asylum-seekers, and stop asylum fraud and abuses system (sic)'. In practice, it turned Guatemala into a major receiving state, while thousands of its own citizens sought sanctuary in the USA, leaving some to challenge the notion of Guatemala as a safe third country.
Indeed, the U.S. State Department's Overseas Security Advisory Council recorded that Guatemala remained 'among the most dangerous countries in the world,' and was plagued by organised crime, gender-based violence and has an 'alarmingly high murder rate'. Moreover, like Rwanda, human rights authorities argued that Guatemala has an 'embryonic' asylum system characterised by a shortage of lawyers and a small presence of UNHCR staff.
With respect to Rwanda, the most important prior example is the tried, tested, and unsuccessful experiment led by Israel. After initiating a voluntary departure programme, Israel concluded agreements with Rwanda and Uganda, to remove refused asylum seekers, again with the promise of documentation and access to the asylum system in the receiving state. Yet, Amnesty concluded that such promises were empty, and that these former deportees were only given a temporary migration status which left them at risk of detention, unable to work, and at risk of refoulement to their country of origin. Research conducted by Shahar Shoham, Liat Bolzman and Lior Birger found that returnees were denied the opportunity to apply for asylum in Rwanda. Not surprisingly, the deportees opted to leave.
The UK Context
The introduction of a MoU between the governments of the UK and Rwanda, raised many initial questions, not least, why Rwanda, a country with limited experience of asylum? UNHCR figures up to 2021, recorded just 204 applications submitted in the previous year. Data on refugee status determination was even less impressive: in 2019, some 62 individuals were granted refugee status, while 124 were refused. Out of 24 appeals, only 2 saw their decisions corrected. A slightly improved number received refugee status in 2020: out of 489 decisions, 285 individuals were recognised as refugees (58%).
The small number of successful asylum applications raised further questions, when considered against the 127,369, people of concern as reported by UNHCR for 31 May 2022. In the context of Rwanda, the greatest trend in refugee protection has not been asylum, but rather the return of tens of thousands of Burundians, further to a voluntary repatriation agreement between Rwanda, Burundi and UNHCR, which was restarted in 2021.
Other returns have also outpaced the number of successful applications for asylum. We note in particular the trend in resettlement to third countries: some 260 Eritreans and others from Somalia, Sudan, Ethiopia, and South Sudan, have been resettled from Rwanda mostly to Sweden, and just over a quarter to Canada. A small number were sent on to Norway, France and Belgium.
In spite of this track record, the MoU sets outs ambitions for the expansion of the Rwandan asylum system, which though improving, remains underdevelopment. The Rwandan government has insisted that deportees from the UK would be well treated and given opportunities to seek asylum. It also promised that upon receiving refugee status, refugees would be eligible to secure jobs including in the government. Yet, a quick review of the Country Policy and Information Note (May 2022), which contains notes on Home Office visits and interviews with Rwandan authorities, records that to date asylum-seekers have only been offered temporary protection, renewable after three months. They do not have the right to work, but rather to apply for a jobseeker visa.
The UNHCR and refugee support organisations criticised the UK government, over the lack of guarantees including in the MoU, and noted that transferring states still had obligations over refugees sent on to third countries, at the very least ensuring respect for the principle of non-refoulement. The UNHCR further added:
'Arrangements should be aimed at enhancing burden- and responsibility-sharing and international/ regional cooperation and should not result in burden-shifting. Such arrangements need to contribute to the enhancement of the overall protection space in the transferring State, the receiving State and/or the region as a whole. Transfer arrangements would not be appropriate where they represent an attempt, in whole or part, by a 1951 Convention State party to divest itself of responsibility; or where they are used as an excuse to deny or limit jurisdiction and responsibility under international refugee and human rights law.'
The UNHCR concluded that the arrangement failed to meet these standards and specifically found that it 'did not contribute to burden- and responsibility-sharing, nor enhance international cooperation or enhance the protection space in any State'.
In spite of widespread criticism, in spring 2022, the Home Office under the direction of the former Home Secretary Priti Patel, accelerated the Rwanda removal project. The Home Office issued Removal Directions for 14 June 2022, and a charter flight managed by Privilege Style was waiting on the tarmac. The prospect of removal looked imminent. Last minute legal interventions had proven unsuccessful: the High Court had refused the applicants' request for interim relief, and the Court of Appeal also rejected an application to appeal against the initial decision.
The UK government was ultimately blocked following an application for Rule 39 (interim measures) by the European Court of Human Rights in N.S.K. v. the United Kingdom (application no. 28774/22), (formerly K.N. v. United Kingdom) and following an appeal from the UN Special Rapporteur on Trafficking in Persons, especially women and children, Siobhán Mullally. However temporary, the decision from Strasbourg was a crucially important victory for both the Iraqi appellant, and the other asylum-seekers who were due to follow him onto the deportation flight to Kigali. Their removal was then stayed by additional last-minute injunctions by the Court of Appeal and Upper Tribunal, and, to date, none of the targeted asylum-seekers has been removed to Rwanda.
The decision by Strasbourg also allowed for the possibility of further judicial review and set a timeline that there should be no removals until three weeks after the conclusion of domestic proceedings, which have continued in the intervening months. On 19 December 2022, the High Court ruled that the removal plan was lawful. Lord Justice Lewis and Lord Justice Swift ruled that the decision itself was lawful since the Home Secretary had conducted a "thorough examination" of "all relevant generally available information". In so doing, the court set aside the substantive criticisms made by the UNHCR, Asylum Aid and Care4Calais.
Since the December 2022 decision, the prospect of removals has been incorporated into the Illegal Migration Bill which increases the state's powers over detention, the housing of unaccompanied children including in hotels, reduces protections for migrants to seek bail, and as the Immigration Law Practitioners Association (ILPA) notes, strips out almost all protections for victims of modern slavery and trafficking who are targeted for removal. Most important, in the absence of functioning resettlement schemes, the Bill effectively bans the right to seek asylum in the UK, in favour of third country agreements.
New Directions, Hardened Attitudes
In addition to the Rwanda arrangement, the UK has reportedly explored similar agreements with Peru, Paraguay and Belize. While Rwanda has made recognised progress on matters of asylum, Paraguay has only recently adopted a comprehensive law on asylum while Peru has passed a range of legislation, some of which would severely restrict the rights of the over half a million asylum-seekers on its territory. The UNHCR records that in the first six months of 2022 the Peruvian Congress passed 14 bills into law, six of which sought to amend the Migration Law (Legislative Decree No. 1350) and curtail the right to housing, and permit immediate expulsions and restrictions to work, among others; though other bills would provide greater access to justice and protection for women and girls' survivors of sexual and gender-based violence. Belize, which houses just 4000 asylum-seekers, many of whom have waited 10 years for their applications to be decided, rejected the UK's offer.
With the introduction of the Illegal Migration Bill, the UK government has signalled its willingness to row back from its existing human rights commitments (see also contributions by D'Angelo, Erel et al and Reynolds et al, in this special issue). Specifically, the Bill disapplies Section 3 of the Human Rights Act 1998 and commits only to complying with the European Convention on Human Rights, 'so far as it is possible to do so'. Immigration and asylum experts have scrutinised the draft legislation, and reported multiple threats to the Rules-Based International System. The suggestion that the UK is not only prepared to remove asylum-seekers to Rwanda, but potentially also to states in Latin America which have even worse human rights records, should set alarm bells ringing. In the case of Rwanda, the suggestion that the UK can pass off its responsibility to receive and review asylum claims, further suggests a dereliction of the duties expected of a liberal democratic state.
---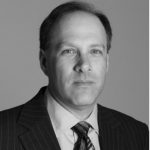 Brad Blitz received his Ph.D. from Stanford University and is a Professor of International Politics and Policy at University College London Institute of Education, and Head of the UCL Department of Education, Practice and Society. Until June 2019 was Director of the British Academy/DFID Programme on Modern Slavery. His research focuses on displacement, governance and human rights.
---
Header Image Credit:
---
TO CITE THIS ARTICLE:
Blitz, Brad K. 2023 'Out of sight, offshore, and over there: a disturbing ambition in UK asylum management' Discover Society: New Series 3 (2):