Umut Erel, Don Flynn, Erene Kaptani, Maggie O'Neill and Tracey Reynolds
---
Imagine you come home from a holiday to see your family far away, who you hadn't seen for many years, to find that your landlord has raised the rent and you can't afford it anymore. You seek help from your local authority – after all, you have three children and have been working for more than ten years, yet can't afford renting on the private market. Instead of helping you, your local authority turns you away and says you are a migrant and have No Recourse to Public Funds- they say they can't help you at all. Instead, they send you from pillar to post – you are sent to a local library to ask for advice, the local library have no idea how they might possibly help you.
You are sent to a refugee organization, even though you are not a refugee and have been living in the UK for more than ten years. Eventually you find a migrant support organization that can offer you the advice you need. You find out that even though you have been living, working, bringing up children in this country with a legal immigration status, you are told that now that you find yourself in an emergency situation, there is no safety net.
With a bit more information from the migrant support organization – and a lot of advocacy from them – you find that at least, because the council has a duty to protect children under the Children's Act, you can access some support, but this is at a much lower level than that available to people who are not migrants. You are given temporary accommodation, which means you have to sleep on a sofa in the kitchen, while your children share the one bedroom. You get up every morning, get your children ready for school, take two buses, get stuck in traffic because the accommodation is so far from your children's school. You don't want to disrupt their lives even more and vow to at least keep them in the same school. On some days you run late. After dropping off your children you get on another bus for an hour to your zero-hours contract job as a carer. In the afternoons you take your children to the library, the swimming pool, to try to give them as much normality as you can.
But because of the distance, your youngest child is still late for school sometimes. The teacher thinks that you are late because you don't care about your children's education. They assign you to a parenting class. At the parenting class you are told how best to play with your children. One day there is a fire in the house next door. The fire is put out, but your flat is full of toxic residue. You are worried about your and the children's health and ask the local authority for help. You are told that there is no problem as the fire was in the neighbors' home, not in yours – it takes months to persuade the local authority to find you new, temporary accommodation.
When you tell people about these experiences, they think that you have brought this upon yourself: 'Why didn't you stay with your husband?' 'Why didn't you find better accommodation?' 'How come you are not earning more?' 'Why did you even have children in the first place?'
Sounds grim? We have heard stories like this from many of the mothers we worked with in our research on the 'No Recourse to Public Funds' policy. This policy means that migrants who are subject to migration controls cannot access a range of public services and financial support, including housing and income support – effectively meaning that the safety net – thin and tenuous though it is for everyone – that citizens can access is withheld from migrants.
This rule has existed for decades under both Labour and Conservative governments, but in 2012, Theresa May's introduction of the Hostile Environment towards migrants meant that this policy was widened to affect anyone without indefinite leave to remain, refugee status and some other exceptions. It applies to migrants with a legal residence as well as those who are overstayers or undocumented (see also papers by D'Angelo and Reynolds et al, in this special issue).
Yet, achieving indefinite leave to remain is a long and costly process, and can take many years. Even though migrants can achieve these statuses officially in 5 or 10 years, if they miss a deadline, for example because they have not managed to raise the necessary fees, they are sent back to the start of the 5 or 10 year route.
Does this sound like a horror story, exaggerated for effect? You might be forgiven for finding all of this hard to believe. And you will find yourself in good company which includes the then prime minister Boris Johnson who was questioned about the detrimental effects of the No Recourse to Public Funds policy by Stephen Timms, Chair of the Work and Pension Committee, in May 2020. Timms drew attention to the nearly 1.4 million people, including 175,000 children, living with no recourse to public funds at the time, going through the pandemic. Johnson responded that he did not know about his own government's NRPF rules.
We started working with migrant mothers with No Recourse to Public funds during the Participatory Arts and Social Action Research project. This project used participatory theatre and walking methods to learn about the effects of the NRPF policy on migrant mothers and their families. We also used these methods to enable the women who are affected by this policy to engage in a dialogue with practitioners and policy makers.
As migrant families affected by these policies are often pushed into precarious living conditions, including poverty, destitution and homelessness, our participants' priorities were to ensure their own and their children's survival, finding and negotiating accommodation or money. This meant they had little time and energy to even consider reflecting on and engaging with practitioners and policy makers to share their lived realities and challenge this policy. In addition, the condition of NRPF often created feelings of shame, and made them vulnerable to exploitation.
All of this made it particularly difficult to talk about their experiences, increasing their social isolation. Coming together in a group with other mothers in the same situation was an opportunity to share their experiences, reflect on them collectively and with the researchers. Using participatory creative methods helped to share these experiences. The methods allowed the mothers to sidestep and challenge prevailing public discourses which blame migrants and exacerbated racist and sexist stereotypes. You can see some of this work on our website, especially the short film 'Black Women Act!'.
The research project was a participatory action project, which aims not only at generating understanding of the issues faced by research participants, but also at contributing to change beyond academic debates. In this context the research team decided it was important to also engage more with migrant communities and migrant support organizations. In a follow on project, the participants shared the short theatre scenes with migrant community organizations. These short theatre scenes were an opportunity to generate a conversation about their experiences as well as resistance against the policy and the societal and state racism in which it is embedded.
Alongside this, we worked with migrant support organizations to find out more about the effects of this policy and the challenges they faced in advising and supporting migrants, as well as campaigning against this policy. We produced a short animation and a report. Some of the key findings of this report were that the NRPF policy creates severe poverty and destitution for migrants. In addition, it exacerbates intersecting inequalities faced by migrants (Reynolds et al forthcoming), particularly affecting the following groups
Racialized migrants from the Global South.
Migrants with very limited savings, assets or social networks of support – this can include both those considered skilled and unskilled.
Migrants with dependents, particularly children.
Women, particularly single mothers.
Migrants experiencing domestic violence and violence against women and girls.
Migrants with disabilities.
Migrants with caring responsibilities for family members with disabilities.
The policy has long term effects by making it more difficult for migrants to achieve secure immigration status. It also has long term effects on the parents and children whom it deprives of the basic necessities of life, such as safe accommodation or food. While no one should be deprived of these necessities, it is worth considering that many of the children affected are likely to eventually become British citizens, so this policy not only creates inequalities for migrants, but also creates inequalities amongst future British citizens.
---
References:
Reynolds, Tracey, Erel, Umut and O'Neill, Maggie (forthcoming) 'Racialised migrant women resisting the intersecting oppressions of the Hostile Environment Policies', Critical Social Policy
---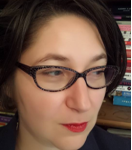 Umut Erel is Professor of Sociology at the Open University, UK. She has widely published on migration, ethnicity, gender and class. She is interested in how these issues play out in practices of citizenship, differentiated along gender and ethnic lines. Recent projects include Participatory Artsbased Methods for Migrants' Civic Engagement, PASAR – Participation Arts and Social Action in Research, funded by the ESRC. She led the Open University's collaboration with Counterpoints Arts and Tate Modern 'Who Are We? Project' investigating citizenship, migration and belonging through a collaboration of arts, academia and activism whoareweproject.com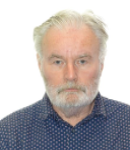 Don Flynn has worked in the field of migrant rights since the mid 1970s when he worked as a legal caseworker for a community law centre in London. He continued with a long stint as policy officer for the Joint Council for the Welfare of Immigrants.  He became involved with the broader context of immigration policy in the role as chair of the board of the Platform for International Cooperation on Undocumented Migrants and as a representative of UK civil society involved in the organisation of sessions of the Global Forum on Migration and Development.  In 2006 he founded the Migrants' Rights Network and was its first director until 2016.  He now continues this work in a voluntary capacity as a member of the board of the Status Now.   
Erene Kaptani is an anthropologist, participatory theatre artist and dramatherapist with expertise in applied theatre/arts for social research, community building and public impact. She devises performances and arts events to question constructions of identities, institutional and public communications. She was research fellow in the PASAR project and is currently completing her PhD in Social Sciences at Greenwich University.

Maggie O'Neill is Professor in Sociology & Criminology at University College Cork.  Maggie's research focuses on migration, asylum, borders; sex work; and creative methodologies. Her research publications demonstrate expertise in critical, cultural and feminist theory as well as inter-disciplinary, participatory, biographical, creative & walking methods and the development of policy-oriented praxis – working with communities to create change. Maggie is on the executive board of the European Sociological Association. Her latest co-authored book is Criminal Women: Gender Matters (Policy Press). https://www.professormaggieoneill.com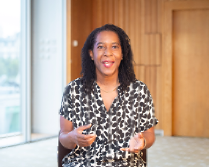 Tracey Reynolds is Professor of Social Sciences and Associate Dean for Research and Knowledge Exchange at the University of Greenwich. Tracey's research areas focus on Black and racialised migrant families and communities. Tracey's projects involve research collaborations with neighbourhood community organisations using creative, participatory and co-produced projects to explore migrant family's community resilience and the impact of hostile environment policies; and to co-produce creative tools, and training resources for community leadership and local actions for change. Tracey's achievement was recently recognised in a national exhibition Phenomenal Women: Portraits of UK Black Female Professors and Talk at South Bank Centre, Oct-Nov 2020. This exhibition showcased 45 Black female Professors in the UK (out of a total of 21,000 Professors).
---
Header Image Credit: Still from 'Nowhere else to go'   Animator Maryam Tafakori
---
TO CITE THIS ARTICLE:
Erel, Umut, Don Flynn, Erene Kaptani, Maggie O'Neill and Tracey Reynolds 2023. 'No Recourse to Public Funds Policies: Hostile to Families' Discover Society: New Series 3 (2):