Sam Hillyard
---
Welcome to this special issue of the online journal Discover Society. The general editors have generously elected to feature rurality on the reinvigorated journal's agenda. The authors of this collection have sought to contribute both to what we know about rural issues and how we think about them, too. This is the ambition for this special issue and merits greater explanation.
Rural sociology in the UK remains a marginal subdiscipline. It is not seen as an exciting field, or where innovative and dynamic way of grasping the complexity of the social world may arise. The reason for this, of course, lies with the history of the discipline – the catalyst of the industrial revolution prompting the growth of the city and a seismic change in the where and how most of the population live. The rural harks back to old ways of living. Yet, and as the general editors of this journal are fully cognisant, rural areas remain sites of inequality, poverty and neglect. Such areas are subject to a set of circumstances that both underpin and recreate these inequalities. On that basis alone they merit serious sociological attention.
The question therefore becomes, how best to approach and understand – and to unlock – rural circumstances? That question underpinned my thinking in pulling together this issue's contributors. They have all approached a rural issue in a distinctive or innovative way. Not all authors on my wishlist were able to submit in the end – some authors were keen but found that the issue they wanted to discuss proved (or perhaps confirmed) that rural matters can be too complex to capture in short-format articles. I am therefore pleased and grateful that all authors featured here have elected to signpost their work further – their ideas and further publications can be followed up in greater detail. Also, and extremely pleasingly, there is a breadth of disciplinary backgrounds reflected in the papers. This is when sociology performs something special. It makes a space for dialogue and perhaps new ways of seeing things to emerge. Now, to outline the editorial approach to this SI collection and to overview the contents of the papers.
As stated above, the core ambition was to offer some new angle, light, perception, to inform or surprise about rurality. The paper by Anne Matilainen and Merja Lähdesmäki takes the not-particularly-remarkable – even banal – product of moose meat as the focus of their analysis. They outline its status as a product – and pivotally a non-commercial product. Their discussion then follows on to explain why this is the case and the status and role of hunting cultures in their native Finland. To discuss moose meat is therefore to begin to unravel complex – and longstanding – patterns of landownership, control and interaction with rurality. It is a paper that begins to show that rurality has a cachet beyond its intrinsic value. This is theme is also found in Ed Lord's article.
Drawing upon extensive ethnographic research, Lord seeks to discuss the intangible – the benefits of occupying rural spaces and how this has permeated the contemporary zeitgeist. Using an array of commentaries and literatures, he traces how we have reached this point. While the exact therapeutic benefits of using rural spaces are difficult to pinpoint, there is a growing consensus that the great outdoors is good for us. Moreover, this appreciation – whilst dominant now – is not new.
In the wake of the global pandemic, which has seen in the UK context an increasingly emphasis upon access to green spaces, Lord's work is an important contribution towards our understanding of why. His analysis traces back some roots underpinning the emergence of this zeitgeist. Lord asks difficult questions – how to see afresh what has become culturally taken-for-granted? Furthermore, his conclusion asks what will occur if such values become commodified? Again, the theme of equity emerges and how can rural spaces – in all of their diversity –be enjoyed by all.
Rowan Jaines' article is perhaps the most speculative and provocative. It can be read as a provocation for us to think afresh about rurality's status in society. It does so by stripping back the status of the rural vis-à-vis the earliest formation of the city. Present-day patterns of both ownership and also the cultural status of the rural are shaped by this background. Jaines' argument is provocative because it argues we have stopped thinking and reflecting upon what the rural is. Indeed, what it could become. Yet we remain dependent upon its produce. She concludes with a call for greater ontological status to be accorded to nature.
Finally, my own contribution tries to explore what is not there – specifically, the shortfall in vets. A global and longstanding issue, the article looks into what the vets have had to say and also specific work on vets by academics. They concur that a vet's work is complex – both technically and emotionally – and hence difficult to fully grasp. Here we might apply Matilainen and Lähdesmäki and also Jaines' research strategies. That is, to see the situation in a broader landscape. Vets are subject to global trends and forces. There is a move from large to small animal practice and also the role of service work they inevitably are involved in performing. The sociology of work literature is brought in to try to see this important rural profession in a new light. Pivotally for vets, is the status of non-human animals and the article calls for their greater inclusion in our analyses.
To conclude, the collection is a varied one – and deliberately so. They can be approached in any order, but the issue remains more than the sum of its parts.
---
Acknowledgments
I would like to thank the contributors and also the general editors for the opportunity to showcase a rural theme.
---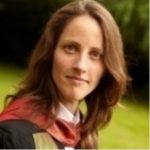 Sam Hillyard is Professor of Sociology in the School of Social and Political Sciences, University of Lincoln, UK, where she teaches sociological theory and methods. She is series editor of Studies in Qualitative Methodology (Emerald) and a member of the editorial board of the journal Qualitative Research. Her current research includes work with rural GPs and colleagues in Lincoln's International Institute for Rural Health.
---
Header Image Credit: Valley Farm, West Wratting. Andrew Stawartz
---
TO CITE THIS ARTICLE:
Hillyard, Sam 2022. 'Editorial: Rurality' Discover Society: New Series 2 (1): https://doi.org/10.51428/dsoc.2022.01.0001