Les Back
---
What kind of public need is there for sociology today? In the political sphere, the Conservative government under Boris Johnson's leadership is unguardedly hostile to social science. Ten years ago Johnson spoke disparagingly of what he called 'sociological justifications' in the aftermath of the 2011 London riots. As prime minister he was consistently flippant. The Spectator reported in 2020 that his cabinet committee on crime chaired by himself with Priti Patel as his deputy would root out 'lefty criminologists'.
Thatcher's ghostly shadow has become political common sense
Thinking about society is reduced to bleating or offering excuses and social ills are ultimately understood as the responsibility of individuals. Margaret Thatcher's famous pronouncement in the pages Women's Own Magazine in 1987 that there is '…no such thing as society. There are individual men and women and there are families. And no government can do anything except through people, and people must look after themselves first." Thatcher's ghostly shadow has become political common sense. Society is not something to be discovered because for her disciples it simply does not exist.
For all of our radical affectations and promises, a close look at the public portrayals of sociology have been bent towards self-justification. The bluntest examples of this are the demand to prove social 'impact', that we are contributing to political solutions. The UK university sector is holding its breath for the outcomes of the latest Research Assessment Exercise that will be announced in April next year. This kind of reformist approach to the value of knowledge puts us on the side of the political elite, Ministers of State, JobCentre Managers, Immigration Officers, and the apparatchiks of prevailing government policy. Looking closely at the submissions of the last exercise in 2014, I was clear that this way of approaching public value puts academic sociology on the side of the powerful. In the current political climate where information is managed and reduced cynically to public relations, do the powerful even care that we are siding with them? I think the short answer, is no! They don't care and they have another kind of political project.
… we have seen the drawing of people of colour into the machinery of government to be the spokespeople for an increasingly draconian and nationalist post-Brexit conservatism
This late Thatcherite brand of conservativism conceives the polity in ways that are incommensurable with the forms of knowledge created in the social sciences. This is not just a matter of Conservative ideology. The New Labour of governments of the nineties viewed social science to problem solve policy and develop pragmatic social engineering. What is distinctive about late Thatcherite conservatism is that they have no shared sense of society or social imaginary. What we have also seen is the drawing of people of colour into the machinery of government to be the spokespeople for an increasingly draconian and nationalist post-Brexit conservatism. This brand of conservatism has taken on a postcolonial mask in ways that the great anti-colonial theorist Franz Fanon anticipated. Through figures like Home Secretary Priti Patel or Sajid Javid, Secretary of State for Health and Social Care, and Kwasi Kwarteng, Secretary of State for Business, Energy and Industrial Strategy, government takes on the appearance of diversity. While at this same time this form of diversity conservatism is presiding over an openly anti-immigrant border policy and resisting broader pressures to address racism domestically and globally.
In our present moment, hostility to teaching 'critical race theory' or 'gender identity' is the way diversity conservatism expresses its ire for sociological ideas. Kemi Badenoch, Minister for Equalities, who was born in London of Nigerian heritage, commented that teachers who presented the idea of white privilege as a fact to their students were breaking the law and she described critical race theory as 'an ideology that sees my blackness as victimhood and their whiteness as oppression.' Diversity conservatism is also producing forms of knowledge fit for its own interests and commitments. This is itself nothing new and the right has always had its own intellectuals and ideologues. What is distinctive in our moment is the way intellectuals of colour are in the foreground of this process.
The findings of the Commission on Race and Ethnic Disparities (CRED), part of the Race Disparity Unit of the Cabinet Office, is a good example. Commission members were chosen by political adviser Munira Mirza and included black educationalist Tony Sewell, space scientist and science educator Maggie Aderin-Pocock, Aftab Chughtai, former police officer and chair of the Youth Justice Board Keith Fraser, and global economist and author Dambisa Moyo. Prior to the commission, Munira Mirza was on record as denying the existence of structural and institutional racism.
The commission published its report in March 2021, the content of which caused considerable controversy. The report concluded that the "claim the country is still institutionally racist is not borne out by the evidence". It also emphasised 'immigrant optimism' in entrepreneurship and celebrated immigrant social mobility and success while stressing that "family is also the foundation stone of success for many ethnic minorities." Here we see the legacy of Thatcherite logic in which societal and structural inequalities are disavowed while emphasis is placed on individual responsibility and valuing conventional (two parents heterosexual) model of family life.
… diversity is foregrounded ideologically as a vehicle to reinforce the free-market individualism
In 2020 Conservative Minister Liz Truss said in a speech entitled The Fight for Fairness, citing her own experience growing up in the 1980s that her peers in Leeds were taught about racism and sexism, before basic forms of literacy. "These ideas," she said, "have their roots in postmodernist philosophy – pioneered by Foucault – that put societal power structures and labels ahead of individuals and their endeavours." It is not just that Conservative politicians dismiss and discredit sociological ideas. Rather, diversity is foregrounded ideologically as a vehicle to reinforce the free-market individualism within a political morality centered around family values and national loyalty.
This challenges the legitimacy of academic sociology but begs the question of the kinds of audiences we are trying to engage with. Ben Baumberg Geiger recently published in the journal Sociology a fascinating study of how leading sociologists present themselves publicly. Here sociologists perform 'trustworthiness' and 'credibility' through 'non-partisanship' and 'dispassionate advocacy' rather than traditional ideas of scientific objectivity. The question that remains is with whom are we trying to be credible? I think we might seek a different kind of public role amid the grim political scenario I have sketched. Shamser Sinha and I have called this a sociable sociology.
Our book Migrant City is an attempt to realise a different form of knowledge production. It took us ten years to research and write. It is the story of London told from the vantage point of young migrants living in the capital through the torrid anti-immigrant decades of the early 21st century. We started research in 2008 and it was completed in 2018. The book is also an experiment with researching in a more sociable ongoing way so that the participants can also become authors and commentators that are also acknowledged and credited explicitly.
We wanted to create vivid insights generated out of the everyday experience of living in the migrant city
We have repeatedly circled back, arranged more meetings in café and informal urban spaces to pick up the conversation. For some, it has also been part of their journey to becoming observers and chroniclers of the city be it through storytelling, painting, and poetry. In writing the book we wanted to portray the participants who taught us so much as rounded human beings and not disembodied interview experts. If we reduce a person to a condensed quotation, then we reduce their life in human terms too. Unfolding complex life is transcribed and squashed into a flat transcription. We aimed for something else. We wanted to create vivid insights generated out of the everyday experience of living in the migrant city.
In summer 2021 the book was translated for publication in Japan. The years that have followed the book's publication in 2018 have been no less dramatic and difficult to interpret. The Covid 19 global pandemic has added new dimensions to the experience of migration and city life. In the spirit of our way of doing research, we have returned to some of the key voices in this book to try and fill the gap between where our story ended and now.
For the author participants being involved in the writing of Migrant City has brought them into the sociological conversation as active knowledge producers. Some like Charlynne Bryan who you'll hear from shortly have become published authors. Their lives were not merely used as evidence to be presented through sociological ventriloquism. Through the process of dialogue, it made them active readers, interpreters, and contributors to theory construction too.
For Charlynne, one of the deep lessons of the pandemic is how to live in the face of possible infection and premature death
We met Charlynne again in the summer of 2021 at Westfield Shopping Centre in East London, a regular place for us to catch up over Costa coffee and cake. For Charlynne, one of the deep lessons of the pandemic is how to live in the face of possible infection and premature death. She explained: "And everybody knew that they could die from it. And that's all they focused on the death… COVID kind of brought that to the forefront of our mind that we're not going to live forever, that there is an end. And we don't know when that end is; it could be any minute." This, for Charlynne, poses moral or philosophical questions about how to live in the face of this. For many, it brought out the worst fears and phobias about others. She explained: "And so the reaction wasn't a reaction of "Oh my goodness, I'm going to do my best and live the best life that I can". It was an "I'm going to be suspicious of everybody that can threaten that life that I'm living now and potentially bring about my end quicker".
Covid 19 has exacerbated the fear of the stranger. Charlynne described an experience that showed how the pandemic has thrown the way people interact in the city: "I was walking through Mile End station once going to work, and I coughed, and it was at the beginning of the pandemic, nobody was wearing masks as yet and all of that, but there was one man who covered his face and started running on the platform because I coughed." The idea that the pandemic is a consequence of immigration amplifies the 'hostile environment' that migrants experienced in London before it.
For Charlynne, there is another impulse and that is to live a better more open-hearted life. Charlynne wrote poems as part of her contribution to the research which was published in Migrant City. She published a collection of poems during the pandemic entitled Letters to My Soul. Throughout the pandemic, Charlynne continued with her poetry group that is based in East London. "And so my poetry group moved online and so all of the Colombian people, and you know the Jamaican people and the Trinidadian people, all of us were coming together and the Bangladeshi people as well and sharing our poetry and talking about what COVID did to us and how we were affected by it and what we would prefer instead and whether or not this was normal that we were going to be subjected to for the rest of our lives. And it was really nice to see that even within that where there was so much isolation, and there was still so much community." So, in the face of death during the pandemic, Charlynne points to how to refuse isolation and fear and choose connection and community as a better way to live.
… this pandemic has definitely proven that, though as migrants we are ostracized in so many ways, we're needed in so many ways that we can make it in so many ways
Living in the migrant city through this pandemic for Charlynne has left her with a deep sense of pride. "I generally don't like to generalise, but when I think of my people, and… I'm using my people as a general term to talk about migrants, be it migrants, from the Caribbean, or migrants from Europe or migrants from Africa. And my people know how to make things work when things aren't working. And that's one of the things that's always struck me about migrant communities is that they… you put them in a situation where they have nothing, and they will magic, something out of nothing, you put them in a situation where they're illegal, and they can't work to get money, but they will find some way to make it work for their family, you put them in a situation where it's hard, and there's a pandemic, and they will find a way to make something out of that so that it doesn't become something that destroys them. You know, and this pandemic has definitely proven that, that even though as migrants we are ostracized in so many ways, that we're needed in so many ways that we can make it in so many ways. And that's been the beautiful thing for me… I'm kind of proud of my people, you know, really proud of my people for that."
We asked Charlynne what message she would send to Japanese readers. She thought for a moment, "You know, so I would say to Japanese readers… read the book, and read what's being said, by the real people that are involved in Migrant City, London, and try to understand, from their point of view, what being a migrant really is, instead of hearing it from somebody else." The reason for offering the research fable is that, for us, this is the ultimate measure of credibility: firstly, the people with whom we have collaborated with recognise themselves on the pages of this book; secondly, that this mode of sociable sociology offers participants to be the authors of their own lives.
It is pointless to seek to influence government or powerful institutions in the current climate. Diversity conservatives have closed their ears to sociology. The great folly of the 'impact agenda' is the idea that structures of power and influence are open or even amenable to being changed through knowledge. Why would they be? Power and privilege always hold shape and refuse to be impacted upon unless it is forced to do so. Academic journal articles and reports of the like submitted to the 2021 Research Assessment are not going to change that.
We need to find alternative ways to do our craft in more sociably public ways. This opens up wider involvement in knowledge-making but also the opportunity for us as researchers to be part of a public conversation about the key issues of our time with greater humility and deeper engagement with the people most affected by them.
---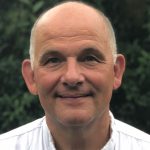 Les Back is a sociologist working at Goldsmiths, University of London. His main fields of interest are the sociology of racism, migration, popular culture and city life. In 2018 with Shamser Sinha he published Migrant City (Routledge) a book that attempted to re-design social observation so that participants not only observe their own lives but also become credited authors too.
---
Header image credit: Charlynne reading
---
TO CITE THIS ARTICLE:
Back, Les 2021. 'Diversity Conservatism and Sociable Sociology' Discover Society: New Series 1 (3): https://doi.org/10.51428/dsoc.2021.03.0006